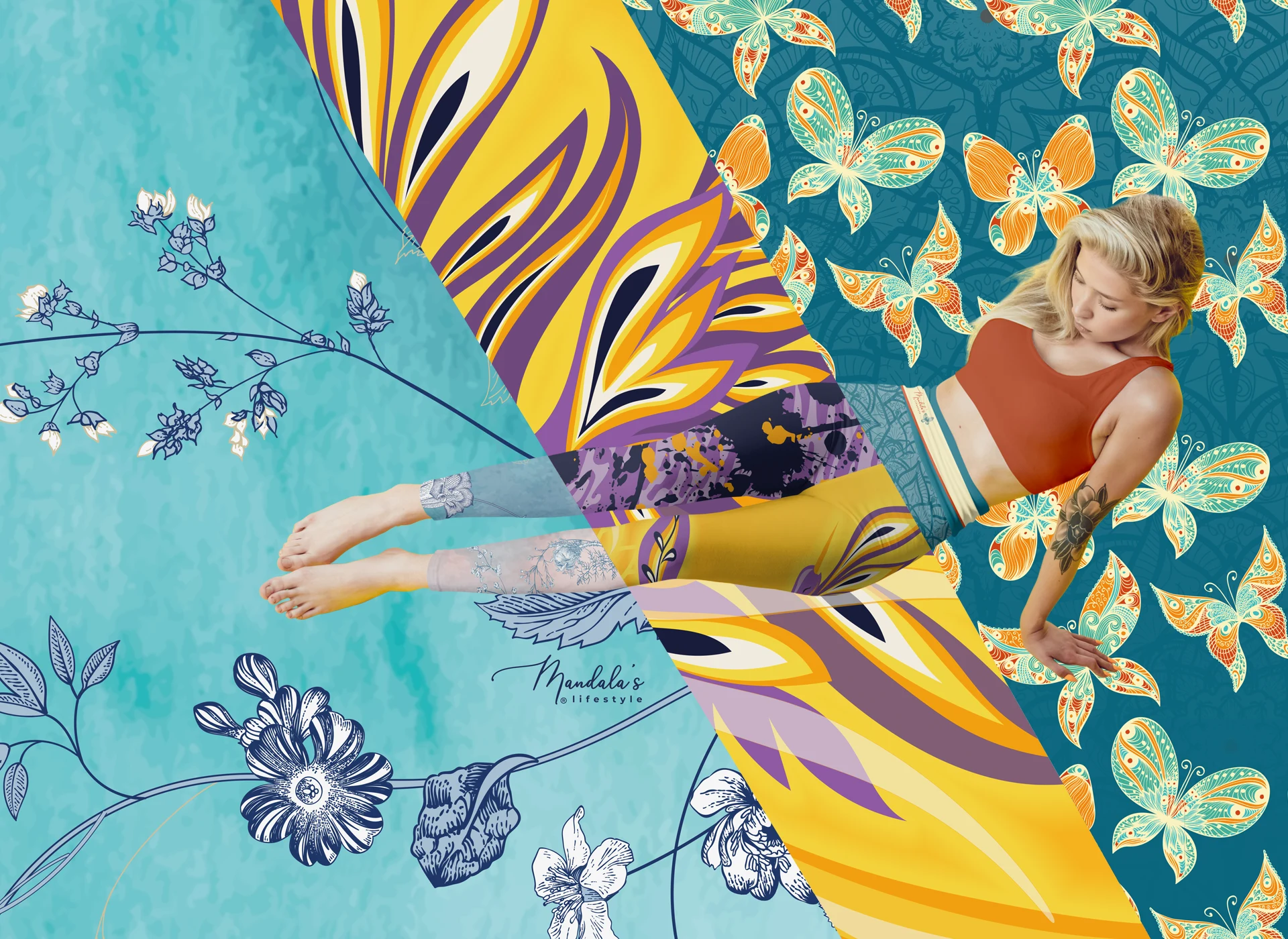 Mandala´s Lifestyle
Renacer Collection 2022
We present the brand Mandala's Lifestyle, created through a process of our creative group between July 2021 and December 2021.
The new stigma is born to celebrate life, resilience, the ability to accept, face, manage and recover from negative events.
The possibility of people to transcend their earthly limitations in a time that our lives have changed and we have had to be reborn.
Mandala's Season January 2022, in its Reborn Collection, has as references: The Butterflies, The Phoenix, and The tree of life.
Mandala's Lifestyle leggings, in addition to having an identity with its symbolism of immortality, rebirth, and resurrection, the ephemeral, of joy and beauty, promise to transform your body and make you feel unique.
Its exclusive designs with an elastic waist that hugs your curves and will make you feel stylized, on your nights out, during sports activities, and on any occasion.
Mandala's Lifestyle leggings inspire confidence, are fashionable, and can be worn with any outfit, shirts, dresses, tunics, making them ideal for all-day activities.
Mandala´s Transformation
The butterfly is synonymous of transformation in many cultures, they begin their life as caterpillars and go through an important change as they become beautiful and colorful insects, it symbolizes the possibility of transforming, transcending limitations, and rising to the light.
Mandala's Lifestyle leggings, in addition to inspiring confidence, being fashionable, and making you look good with any outfit, have their own history and meaning.
They are apparels made in Suplex, with intelligent materials and moisture control, full ankle length, super comfortable and flexible, suitable for all types of weather and seasons.
This design represents the symbol of transformation, lightness, inconstancy, ephemeral, joy and beauty.
---

Mandala's Resurface
The Phoenix Bird is one of the maximum symbols of a quality much mentioned today, resilience. It represents the ability to accept, face, handle and recover from negative events.
Our Mandala's Lifestyle garments enhance your personality, you can combine them with any outfit making you feel comfortable throughout the day.
Ideal for sports activities such as yoga, Gym, Running, Cycling, Crossfit, Aerobics, Pilates; They have a UV filter.
This design represents the Symbol of rebirth from the ashes through fire. "New beginnings are often disguised as painful endings."
Lao-Tse
---

Mandala's Revive
The tree of life symbolizes the connection with the environment either on the physical or spiritual plane. The roots can be related to the origin and the branches to the connection with the universe.
Mandala's Lifestyle leggings with exclusive designs, offer guarantees in their seams, with abdomen control, humidity control, and UV filter. They are the apparel that should not be missing in your wardrobe, ideal for all types of weather and seasons.
Through a constantly branching and growing seed, the family is symbolized.
This design represents growth, prosperity, wisdom, knowledge, the awareness itself and the environment.
---